A tactical pen looks like a ballpoint pen. It can also be used for writing. Or for self-defence. In this article I will introduce you to the 3 best models.
1. Schrade-SCPENBK Tactical Pen
This tactical pen combines reliability with safety and durability. His cap makes him the hidden helper in every possible
self-defense situation.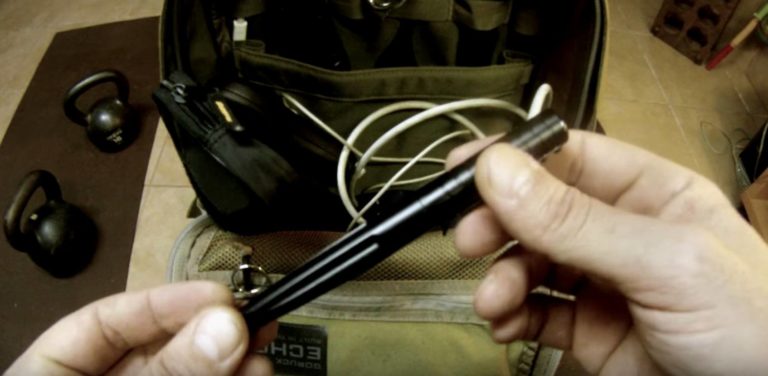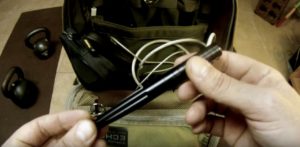 ✅ The pen lies firmly in the hand
✅ Paint can peel off after intensive use
Features
Without the cap, the Schrade Tactical Pen looks like a regular ballpoint pen. It can be filled with ballpoint pen cartridges from Schmidt brand P900.
So a normal ballpoint pen – with steam! The case is CNC machined from 6061 T6 grade aluminum, is 14,5 cm long and weighs 40 grams.
It has a pocket clip and a screw-on top. Solid tactical pen from a well-known brand: Schrade.
2. Tactical Pen 5.11 Double Duty 1.5
Quality from the manufacturer 5.11. In addition to high-quality military backpacks they also make this tactical pen. Absolutely unobtrusive. Looks like a regular ballpoint pen.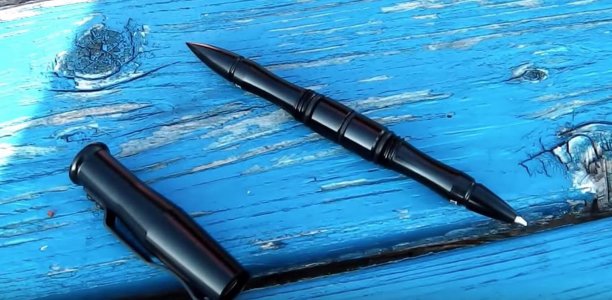 ✅ Good weight and enables efficient writing
✅ Clip can become sluggish quickly
✅ Loden outer material
✅ 2 side compartments
Features
The tactical pen 5.11 Double-Duty 1.5 has a very robust construction. The matte black design and finish looks classy.
From clerk to James Bond: with the Tactical Pen from 5.11 it's really fast. The integrated clip makes it easy to carry the pen anywhere on your body you need it.
The end caps are screwed on using a thread. The ballpoint pen is filled with Fisher Space Pen PR4 Medium-Point Black ink cartridges.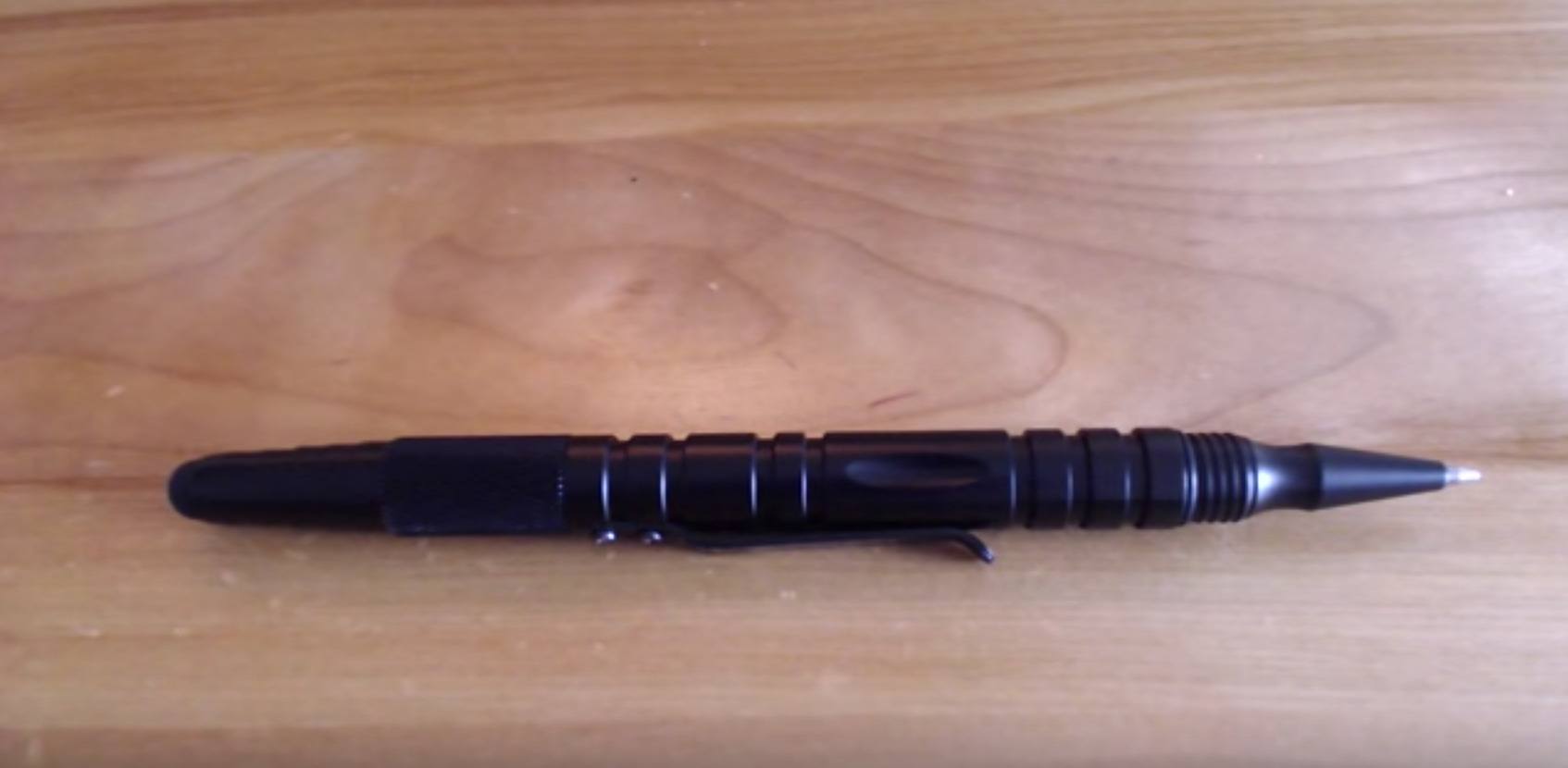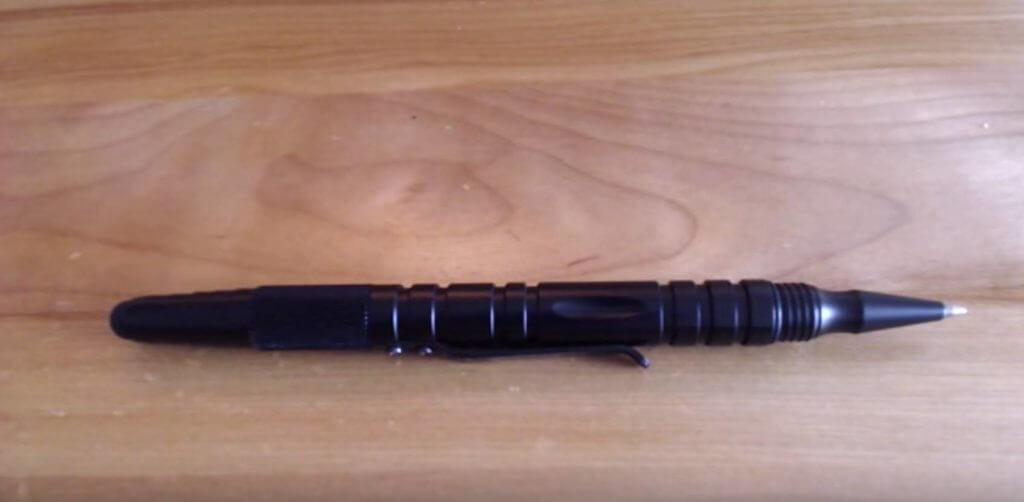 In any emergency scenario, this tactical pen will be a helpful tool. In normal everyday life, on the other hand, it is a writing instrument like any other. The manufacturer Smith and Wesson uses T6061 aircraft aluminum to manufacture the pen.
Features include a pocket clip, a hard bottom and a detachable top. The P900M Parker Style ballpoint pen cartridges from Schmith and Wesson are suitable for filling. The pen weighs just over 45 grams and is 13,7 cm long.
✅ handiness
✅ Paint peels off after intensive use
Where do the tactical pens come from?
Tactical pens have been around since the late 1960's. A little earlier, the Japanese Soke Takayuki Kubota had converted a keychain into a tactical weapon, equipped with finger grips and a blunt point for defensive measures. Soon Kubota developed the tactical pen from it, other inventors took up the idea and added further details. This led to the development of today's Tactical Pens.
In the course of the last half century, they have become more and more efficient and also more complex. They now offer significantly more options than their predecessors from the 1960s to 1980s.
Tactical pens have become very popular over the past three decades, in part due to the growing prepper movement. They have become very useful tools that can actually be used in self-defense. At the same time, they can be used as normal ballpoint pens and don't take up any more space than a normal ballpoint pen. The best models are made of very high-quality materials and are designed for absolute resilience and durability.
Some of them can become deadly weapons, but their primary purpose is self-defense in a worst-case scenario. Military and police officers use tactical pens all over the world. The prepper and outdoor movements are just discovering them for themselves. They can still be a suitable writing instrument in the heaviest rain or in extreme cold, which becomes a weapon in no time at all.
More frequently asked questions on the topic
There are tactical pens with different specific properties. You need to decide which features you absolutely need and which ones you could do without if necessary.
It is also about the hardness of the material and the dimensions of the tactical pen (weight and length). Even more important are additional functions that are more or less useful for you. If you often take the pen on adventure hikes in dangerous wilderness, additional survival features in the pen such as a flashlight or emergency whistle would definitely come in handy.
But if you are an urban person who mainly uses the tactical pen to do paperwork in the office, then you certainly do not need such functions. They are of course associated with a surcharge.
For many buyers, the costs decide whether they buy a tactical pen and if so, which one it should be. Surely you have a budget in mind, which in turn depends on how important your self-defense is to you.
Fortunately, tactical pens are extremely cheap for less than 20 euros, the most expensive models do not cost much more than 100 euros. The purchase should therefore certainly not fail because of the price.
The expensive pens have a titanium body and a glass-breaker tip made of tungsten steel. These are the highest quality materials for these pens. Other variants include steel, aluminum and even hard plastic. Steel is usually specially coated to make the pencil even harder. Then there are tactical pens made of a titanium-silver alloy, which are not that expensive, and titanium-coated steel is also very popular.
The pen must have a certain style, because it is one of the
Premium pens and should also have a representative purpose
fulfill. However, this style is subject to certain fashion trends
and, above all, with a tactical pen it is also due to its function as a
gun bound.
So it may be
that a colleague or your wife doesn't like your new tactical pen
stylish like you do - but for you it's the balance between that that counts
Utility as a writing implement, efficiency as a weapon, and style that shines through
the design refers to high quality. This is important because
one does not suspect, especially with a branded ballpoint pen, that it is
is a tactical pen.
Im
Incidentally, one should give the pen some of its functionality as a weapon
cases may view, in other cases not. Should you go to
example being a teacher, it would be highly unwise to use a writing implement
appear that your students at first glance as a dangerous weapon
identify. As an airline passenger, you must also have a certain
Exercise caution or your Tactical Pen will be taken away from you
Baggage check off. For such cases, bet on a very
unobtrusive style.